Your hosts, Jim and Melony Roche are experienced veterans in the guiding and outdoor industry. Jim is a Commercial Instrument Rated Pilot, New Mexico Guide/Outfitter, and veteran Texas Hunting & Fishing Guide/Outfitter of 32 years. His personal hunts have taken him to six countries and seven states. Jim has been on 7 safaris to Tanzania, Zimbabwe and South Africa hunting four of the "Big Five." In addition to having a full-time guide service he is also a wildlife manager who manages several private ranches in Texas. While Jim presides as President of Magnum Guide Service, LLC, he still manages to follow his dream by personally guiding many of the hunts each year. Jim is also a certified tropaeologist (scorer) for Trophy Game Records of the World.

Melony started her hunting career 18 years ago when she met Jim. Since that time she too has traveled to many states and countries in search of trophy game. She has been on 4 safaris to Tanzania and South Africa. She is the Vice President of Magnum Guide Service, LLC and is in charge of managing the office, overseeing the lodges, the chefs and their menus, purchasing of supplies, and she still manages to cook for many of the hunters herself. Melony has worked as an Assistant Guide in Alaska and is currently a licensed guide in New Mexico.

Jim and Melony recently traveled to Uganda as part of a world mission's team devoted to assist the local village of Goli located in the N.W. corner of Uganda near the Sudan and Congo borders with a Vacation Bible School and Women's Conference. They both feel extremely blessed to have been part of such an awesome experience and look forward to participating in future mission adventures. They have also hosted hunts for charitable organizations such as; "Hunt of a Lifetime," "United Blood Services," and "The American Heart Association."


Jim and Melony, along with their staff of 22 guides, chefs and lodgekeepers, are dedicated to making your trip the best ever for they fully understand the fact that you have a choice in where your next outdoor adventure will be!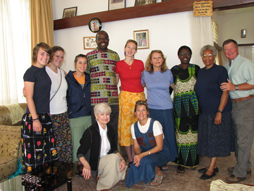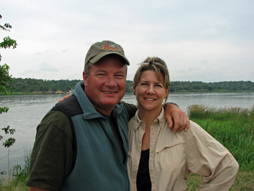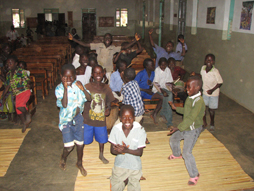 | | |
| --- | --- |
| United States | 325-853-1555 (lodge) Central Time Zone |
| International | 001-325-853-1555 |
| Fax | 325-853-1556 |
| E-mail | jroche@magnumguideservice.com |
| Address | 707 N. US Hwy 277, Eldorado, TX 76936 |